Interactive Animation
Some experiments with
Rive
—a tool for making interactive web animation. Give em a click or a hover for the full experience.
Sara Farnsworth
Animation
Illustration
Click on the gem to change its color.

The hand animation was achieved using the Bones rigging tool in Rive.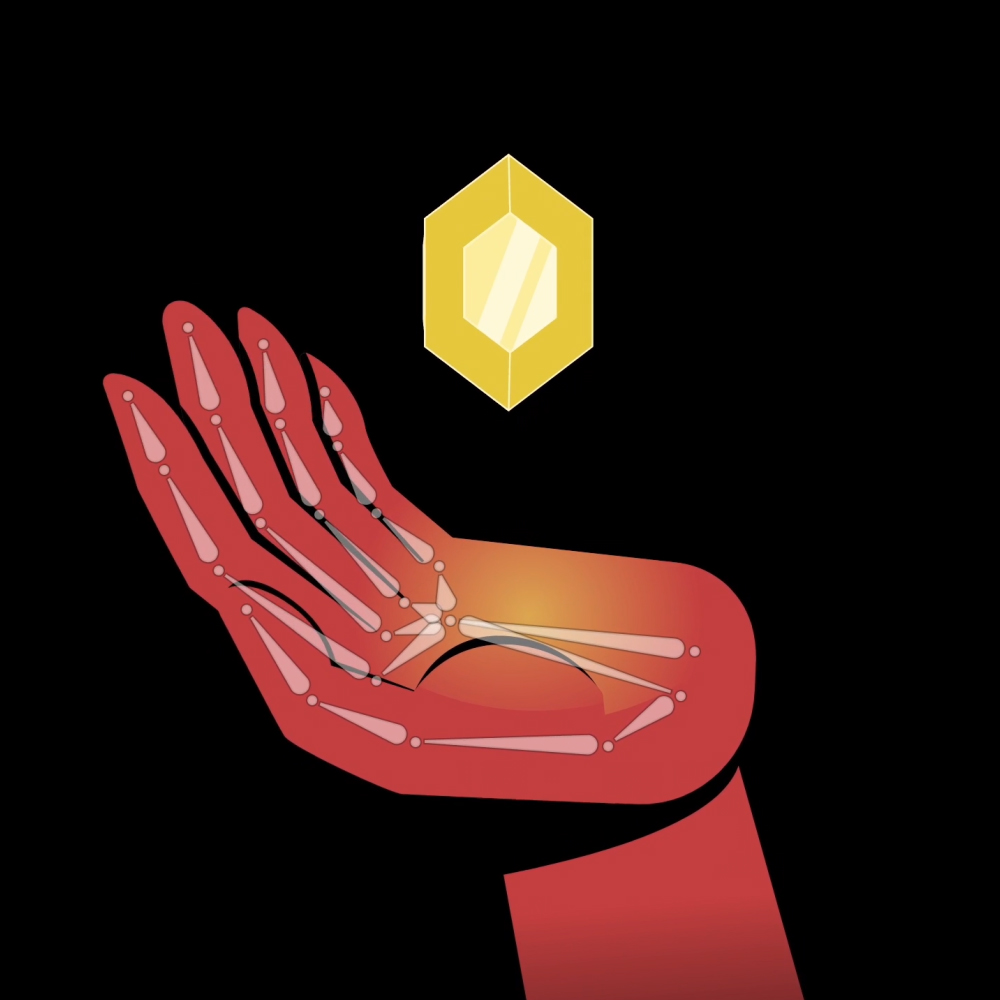 Hover on Blob to make them walk.

This character was also rigged using Bones as well as Constraints to create IK chains for the limbs. The eyes are also set to follow the mouse using a constraint to keep them within the eyeballs.